[KINDLE] 30 Yards Companion Guides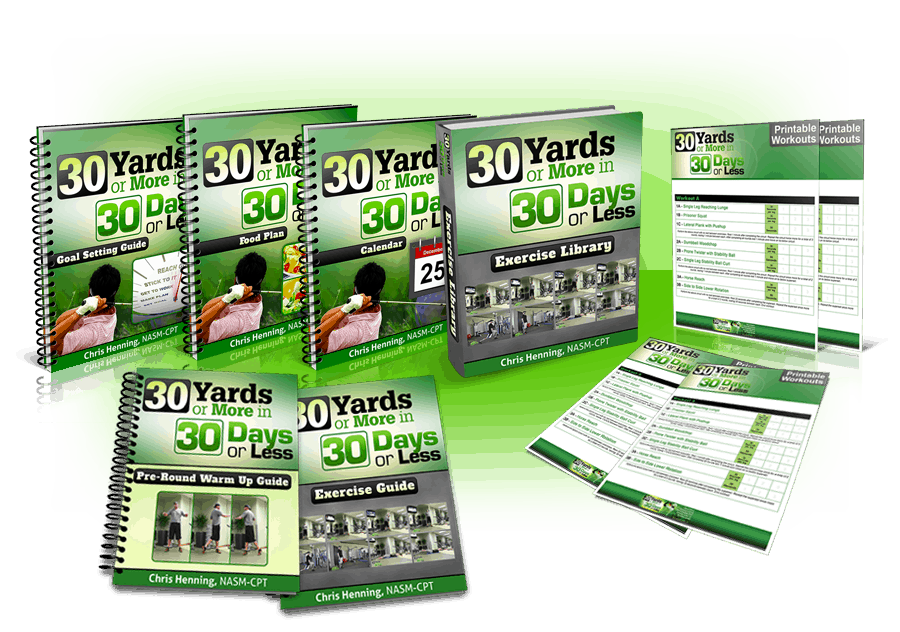 Thanks for purchasing 30 Yards or More in 30 Days or Less! To make things easier on you, I've include printable PDF's for the workouts, meal planning, and goal setting.
A lot of time and effort went into this program. I consider this to be one of my most challenging workouts to date.
Good luck and be sure to let me know if you have any questions!
Chris
P.S. Don't forget to click here and also get the 5 Secret Stretches guide. These go great with your 30 Yards program. You'll discover my GO TO stretches when it comes to longevity, health and improving your golf swing.
.
Downloads
.
Downloads
.
Downloads
.
Downloads
.

GET INSTANT ACCESS
5 STRETCHES FOR MORE DISTANCE, LESS PAIN, AND LOWER SCORES
Increase Your Club-head Speed In Just Minutes a Day Using This Golf Specific Stretching Routine.