In the 1980's I had trouble breaking 80.
I did not practice on a regular basis… and I sure didn't stretch or workout every day like I do now.
I was not fat… maybe "skinny fat" is a better term.
Not much muscle, not much fat… but definitely not toned. I've learned a lot over the past 30 years… and I've done and tried it all. Through experimentation I've figured out what works and what doesn't.
And I work really hard to maintain my athleticism at my age. ​​​​​​​​​I want to be able to run, jump, throw, swing and move well… and yes, I want to look good too!
So I get up every day, do a short 'Morning Ritual' routine that is a combination of stretching and basic exercises… eat well, and work really hard on stretching and focus
.
The work has paid off and it's very rewarding. There's a sense of pride that comes with looking good, feeling good, and playing good at 48 when others have given up.
In fact, I met some high school friends a few weeks ago and felt like I was out with my grandparents… no kidding!
They were overweight, tired looking, and many had illnesses… and most of that is PREVENTABLE with routine physical maintenance.​​​​
I've been lucky enough to avoid major injuries too.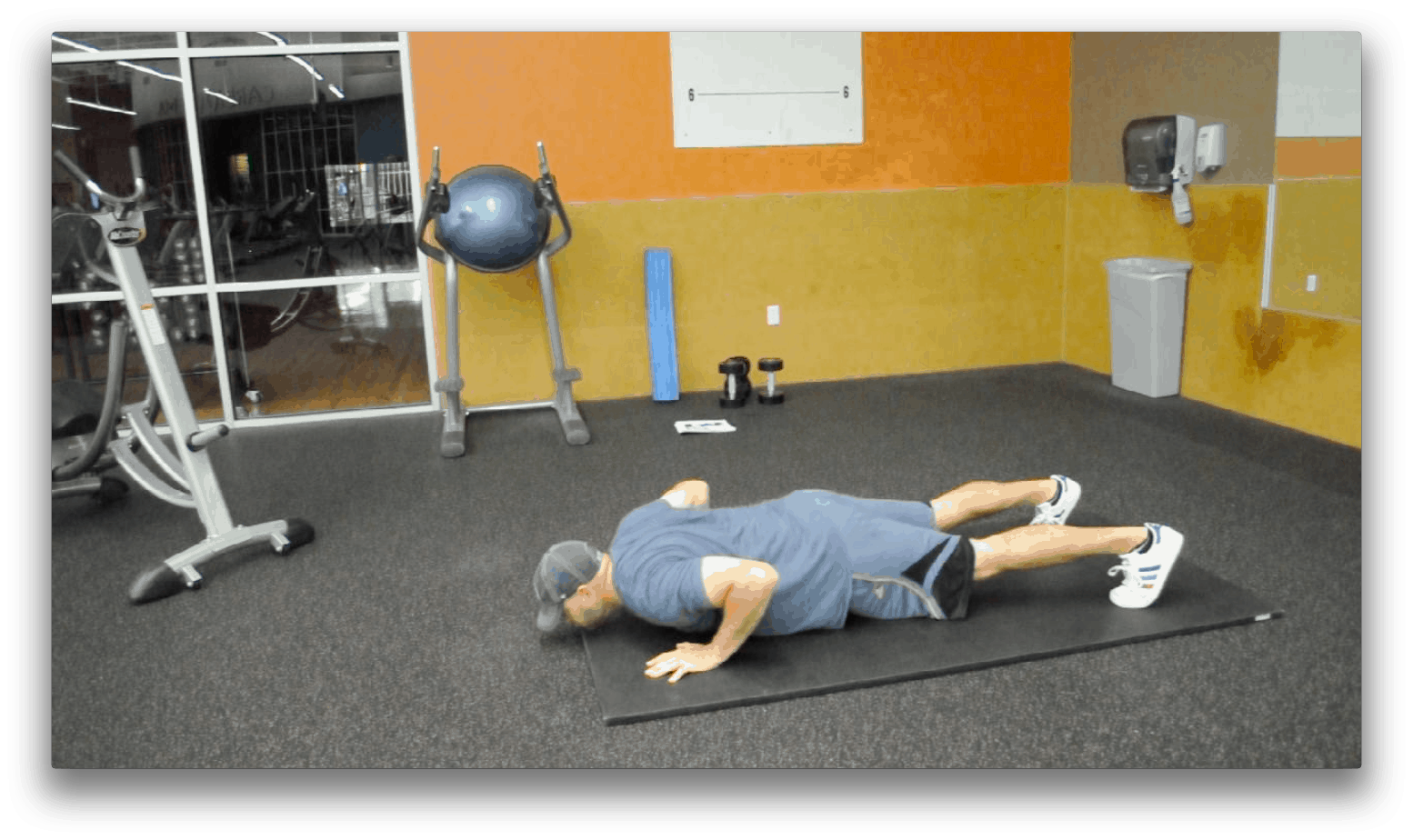 After 40, you've got no choice but to train smarter and be more in tune with everything you are doing.
You can't get away with risky behavior any longer.
You just have to work harder and smarter.
We may never be as ripped as Tiger Woods or play like him, but I'm ok with that and I am sure you are too. It's the daily effort and the habits you create that matter most.
Here's my point…
It doesn't matter where you start. It doesn't matter how old you are… there's no finish line.
Just focus on getting better every day and do the work. Do what your competitors are NOT WILLING TO DO.
Do a little bit each day and get a little bit better every day
.
And be grateful if you have been blessed with good health so far… just don't take it for granted.​​​​​​​​​​​​​​​​​​
If you'd like to train smarter with golf specific workouts and a family of like-minded golfers…
Join my Golf Fitness Academy here:
=> ​​​https://getgolffit.com/academy-on-demand/
Let's go!
Chris "chipping and putting practice today" Henning