How To
Break 90

Worksheet
Use This Free Worksheet To
Quickly

Uncover Your Scoring Leaks



A simple 5-step system for uncovering
your scoring barriers

so you can break 90.
If you tell me where you'd like me to send it, I'll immediately send you everything below, free ...
The Your How to Break 90 Workbook: This simple and concise workbook walks you through exactly how to use the worksheet and gives you clarity and focus to speed up your progress...
The Your How to Break 90 Worksheet: This one-page worksheet lets you quickly score everything you're doing ...so you can easily uncover the one thing that will bring your best results.
The Your How to Break 90 Audio Companion: Listen along as I personally walk you through the fun and easy process of uncovering your scoring barriers.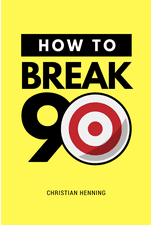 Tell me where to send it and I'll email you the workbook, the worksheet, and the audio companion – free!
© Copyright 2018 - Golf Aggressive Publishing LLP. All Rights Reserved.