"New System Reveals How To
Shave
Up to 5 Strokes Off Every Round
...without expensive lessons or gimmicky gadgets"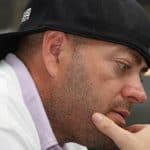 From The Desk Of Christian Henning
San Diego, CA
Dear Friend,
If you'd like to drop 5 strokes or more without expensive lessons or equipment, this will be the most important letter you ever read. Imagine virtually eliminating 3 putts, improving your lag putting, and nailing almost everything within 5 feet... it's entirely possible in just a few short weeks.
But First, A Warning:
Before we go further, let me make something abundantly clear:
This isn't one of those "magic gimmick" websites that promises you results for doing nothing.
Here's the deal.
The system I outline in my new putting challenge is working great for my students, and I believe it can help you, too.
But I'm not suggesting that everyone (or anyone) who takes it is going to eliminate 3 putts and become a magical putter like Jack Nicklaus or Tiger Woods.
I don't know how much the golfers participating will lower their putts per round - it's likely that many or most of them will shave little or nothing at all (especially if they don't follow the directions and work hard).
With that said ... let me jump right in and show you ...
Exactly What You're Getting
Week 1 & 2
You'll begin to integrate our "Anti-Yip" Grip and system and practice using two Money Maker Drills that will re-inforce the GTG Neural programming and build confidence.
Introduction to the EMF (Early Morning Flexibility) program, guaranteed to loosen up tight backs and allow you to practice and play more. Intro to the GTG, our proprietary neural training system guaranteed to deliver a repeatable and consistent piston-like stroke... not once, but every time you hit the green.
Week 3 & 4
Then you'll master "Lag Putting" and Distance Control with PROVEN drills that have helped hundreds of my students. Next up, I'll teach you my techniques to work on accuracy... you're friends may start calling you "Bullseye" due to the deadly accuracy that will boost your putting. 🙂
BONUS WEEK
And finally, we will cement your new putting stroke, green strategy, lag putting and confidence with the bonus week that will bring everything together. This week makes sure everything "sticks" and you create a dependable and repeatable stroke and putting strategy.
You'll have IMMEDIATE ACCESS to the following...
Seven critical Money Maker drills.... that progress every week so you improve each and every week.
Proprietary GTG Neural Pathway training that builds a repeatable piston-like putting stroke.
The Putting Game Chris and Rich use to eliminate on course pressure and increase tap in putts.
Assessment sheets so you can measure your progress over the course of 5 weeks.
Facebook coaching with Chris and Rich, where all of your questions are answered quickly.
Quickly develop your lag putting using THIS drill - even if you're a terrible putter right now.
3 Golf Fitness Workouts with video demonstrations of every exercise, and printable worksheets to track your progress.
The EMF aka Early Morning Flexibility training that will eliminate low-back pain and restore tight muscles and joints to your youth.
Daily Checklists telling you exactly what to do, how to do it, and when to do it... so you progress faster than ever before.
The No More 3 Putts Challenge begins Monday, June 14th.

Q: What's the fastest and EASIEST way to
shave strokes off your score

?
Before I started this program, I averaged about 70 percent from 10ft. After completing the drills and assessments, I ended up making 49 out of 50 putts from 10ft. I have gained the confidence in my putter which I don't ever remember having.

Tyler VanHecke

No More 3 Putts! Student
I play with a group of ladies on a regular basis. Two years ago we started a 3 putt can. Every time you 3 putt you put a quarter in the can. In 6 weeks I've only had two 3 putts or 5o cents in the can. Use to be every round I played I had at least 1 or 2 or 3.

Deana Riley

No More 3 Putts! Student